What's Inside?

2 Large, Soft Packs (80 ct each) of Alcohol-Free Disinfecting Wipes
Top Benefits:
Robust Germ Protection: Kills 99.9% of bacteria & viruses.
Family Safe: Alcohol-free formula for use around kids & pets.
Home & Office: Perfect for all surfaces & common touch points.
Travel-Ready: Portable packs for hygiene on the move.
Quality Assured: Made in the USA with high safety standards.
How to Use:
Place a pack in high-traffic areas for easy access.
Gentle on skin and electronics with a fresh, clean scent.
View full details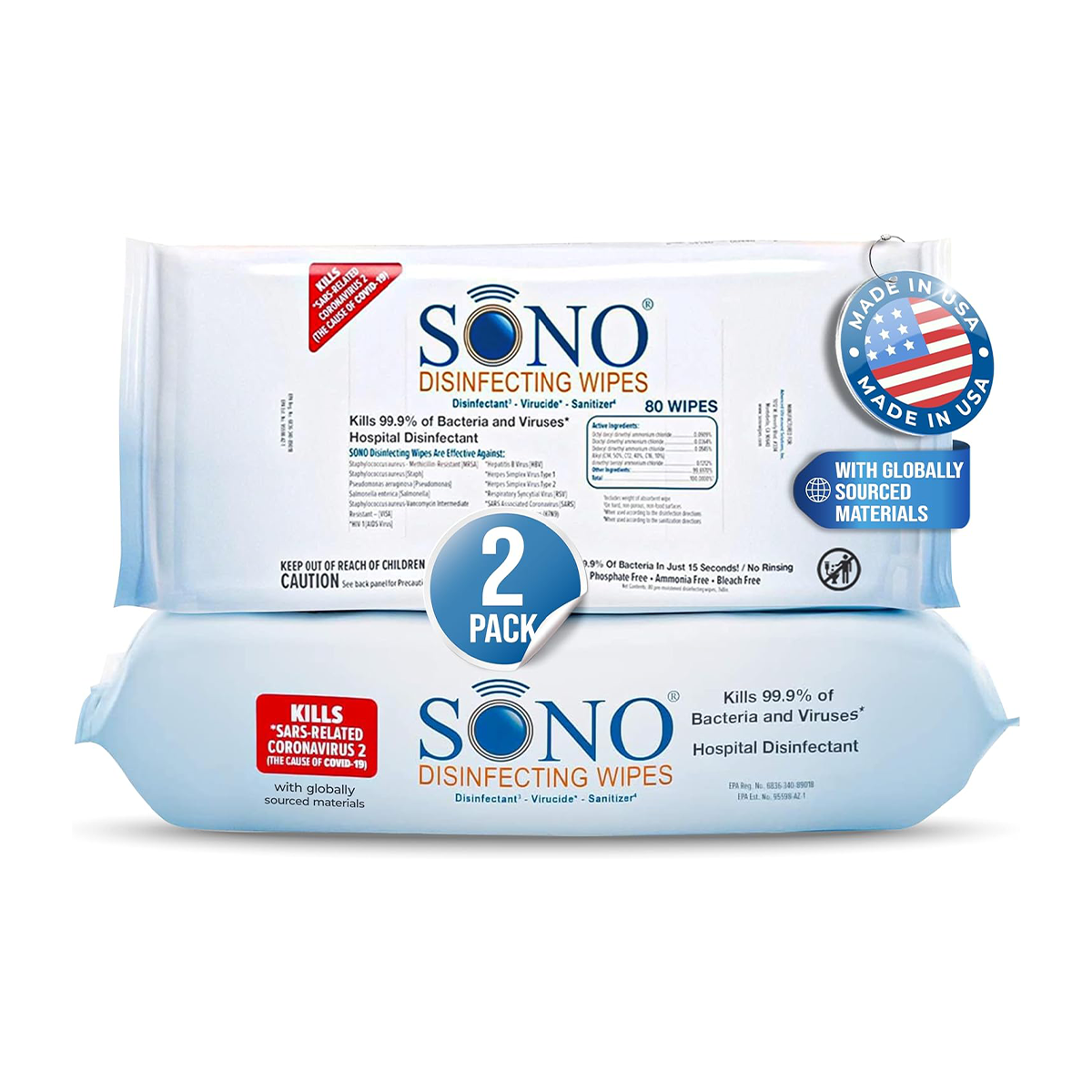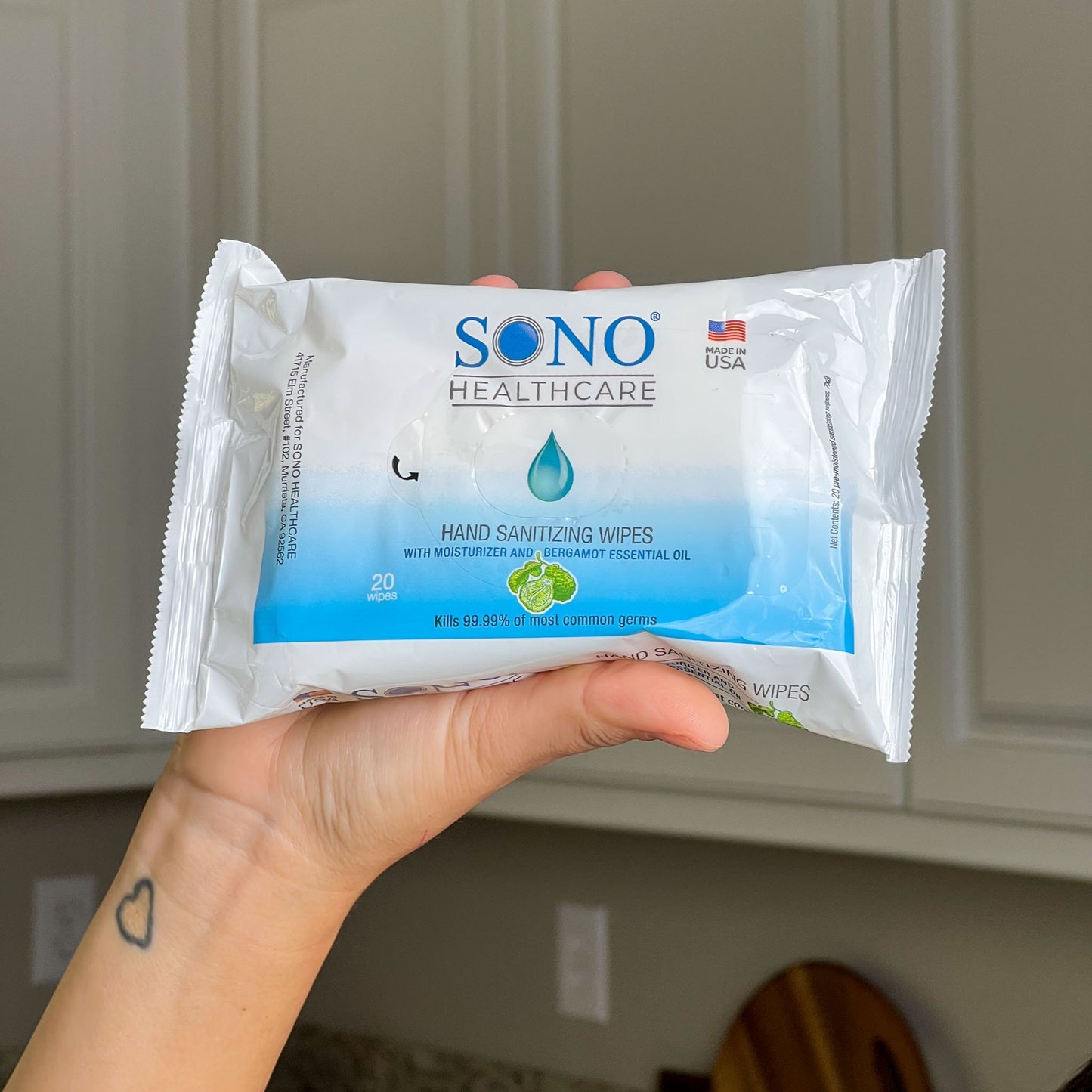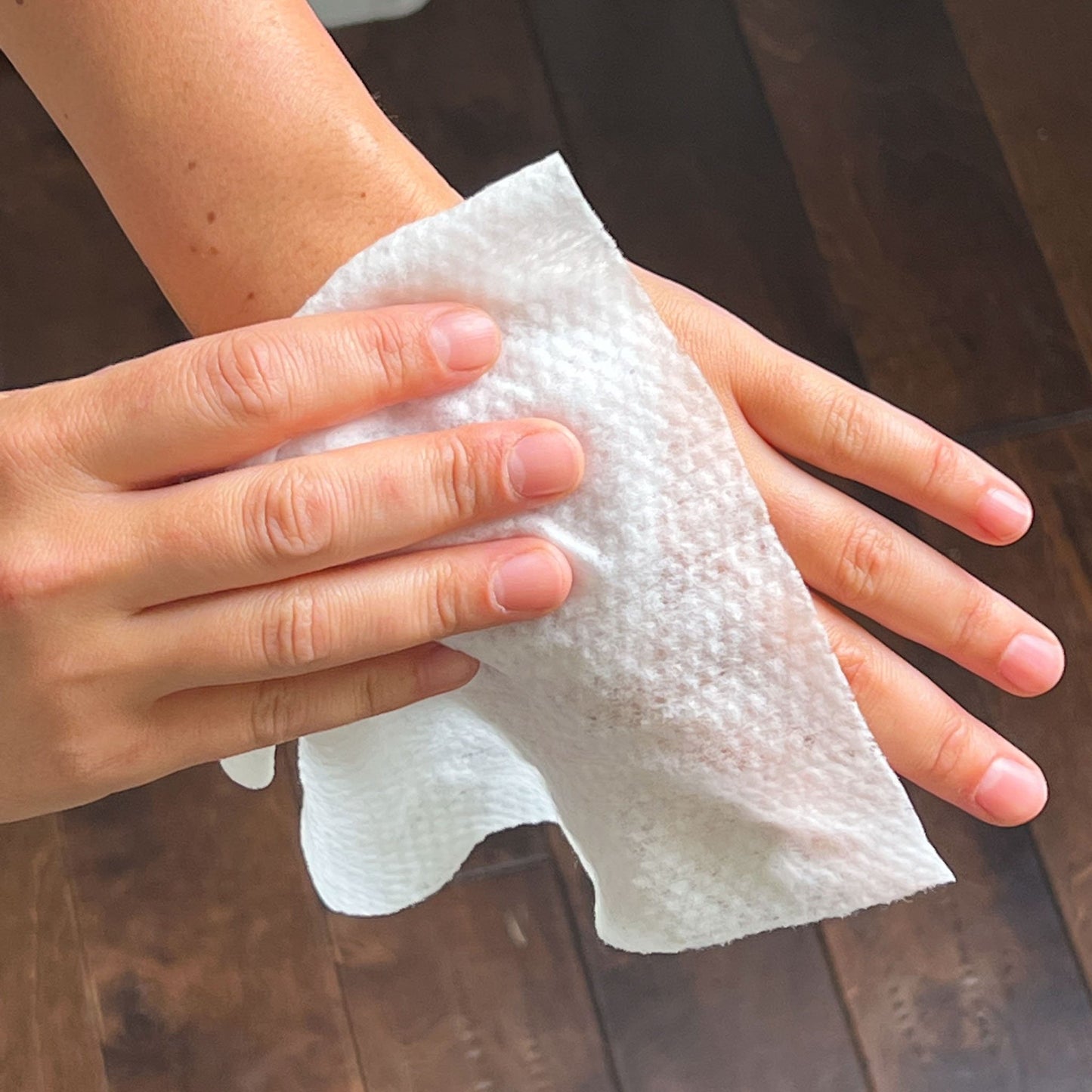 WHAT'S INCLUDED?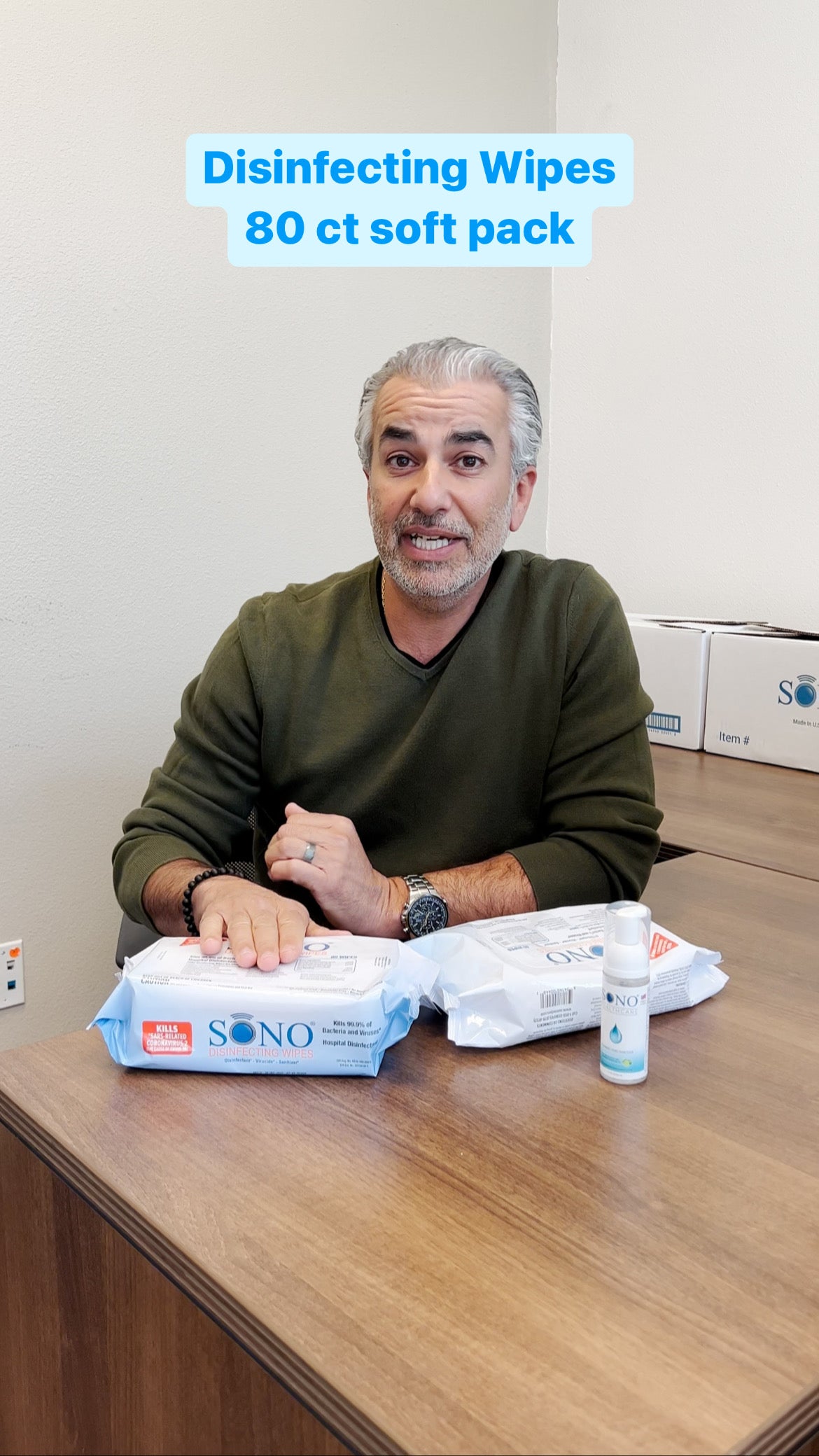 Watch the video to learn more about our 80 count soft packs.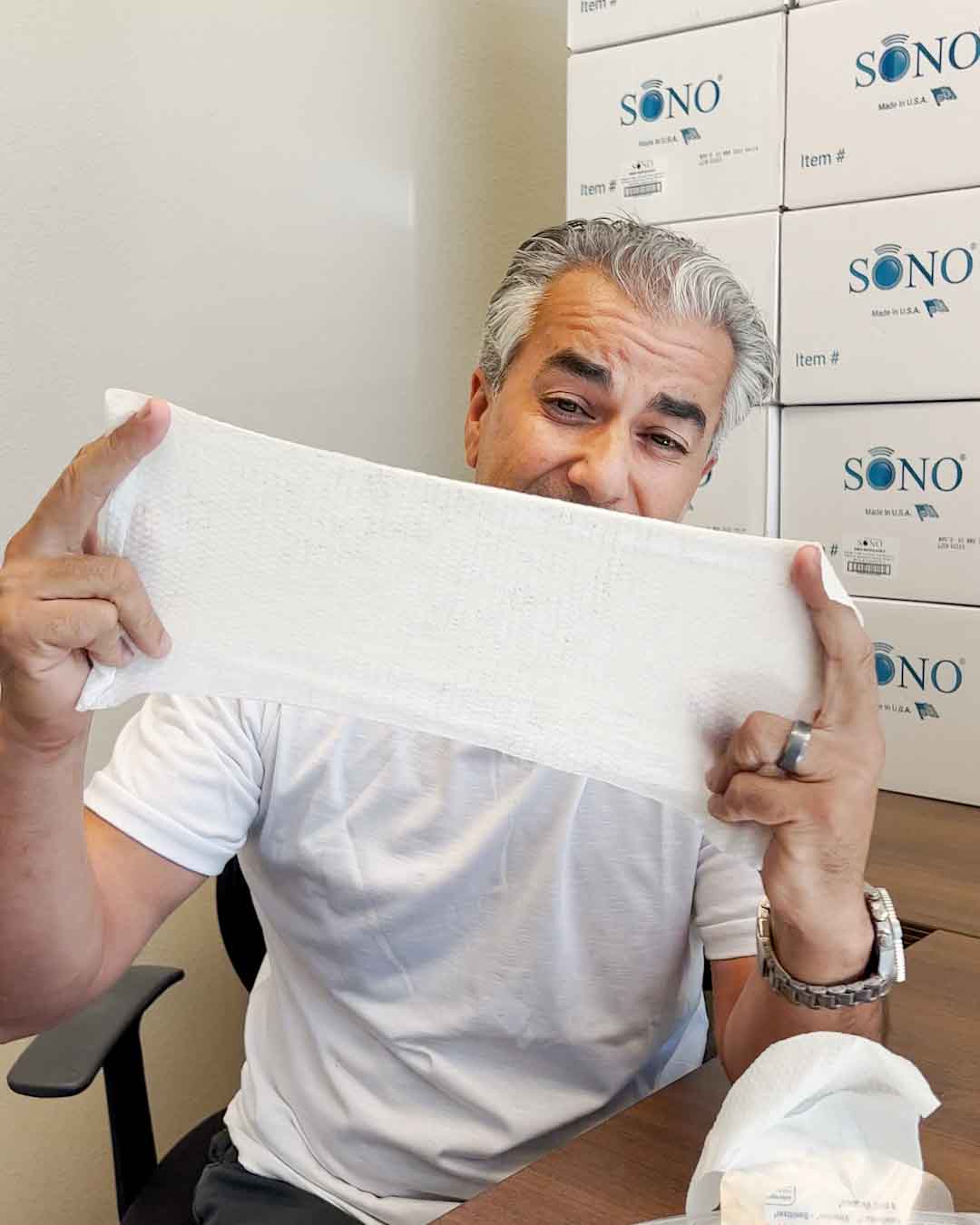 WHY BUY FROM US?
✔️ Our wipes are large. They hold more juice.
✔️ We add moisturizer to our hand sanitizers. Won't dry your hands out.  
✔️ SONO is a small business.
✔️ Compatible. Our wipes won't cause wear or damage.