SONO Wipes Family Kit will keep your whole home clean. Keep soft packs in the kitchen and bathrooms and the canister will do great in the garage. 
Kit includes: 
3 Disinfecting Wipes, 20 count, Travel Size
1 Disinfecting Wipes, 80 count, Canister 
1 SONO Hand Sanitizing Wipes, 20 count per pack 
View full details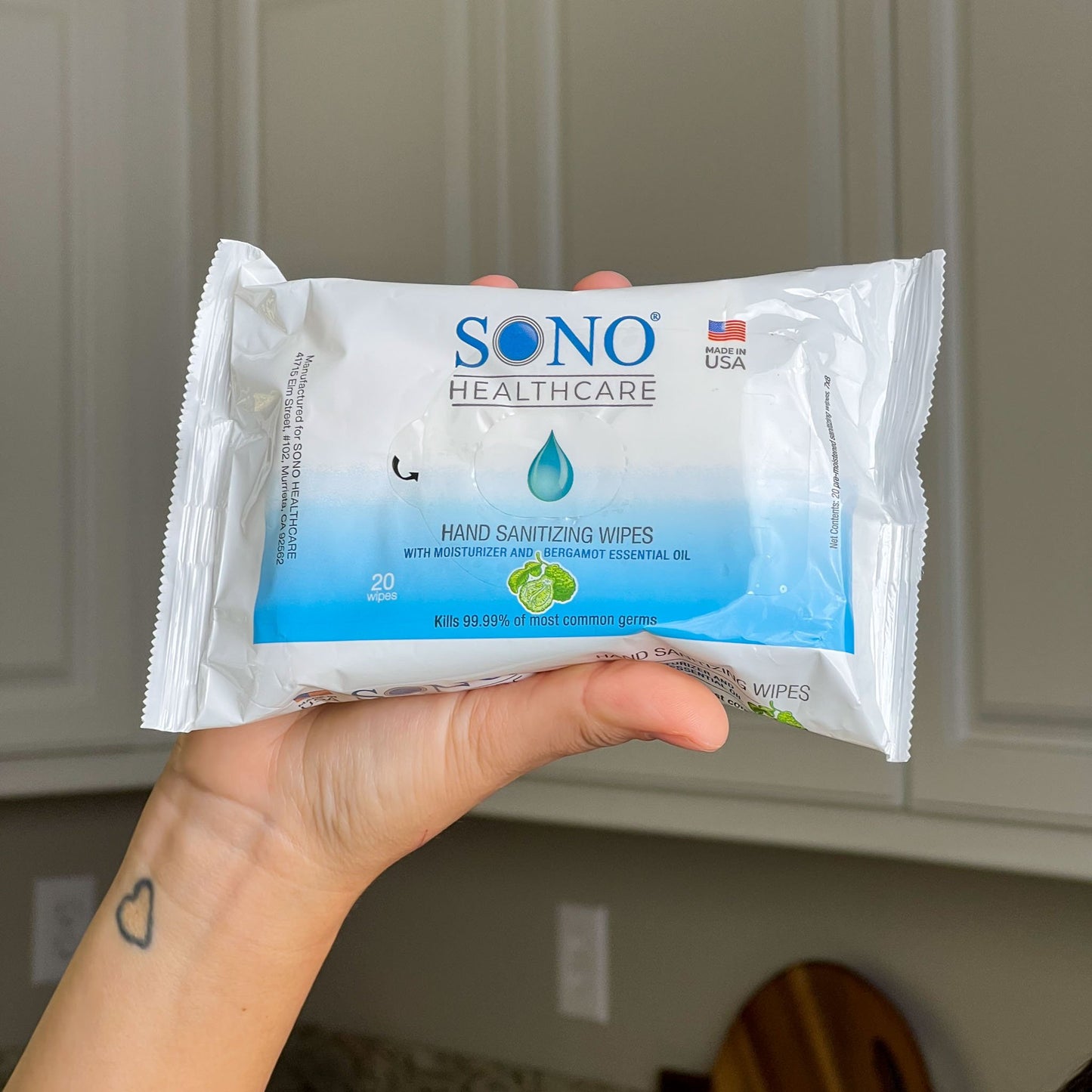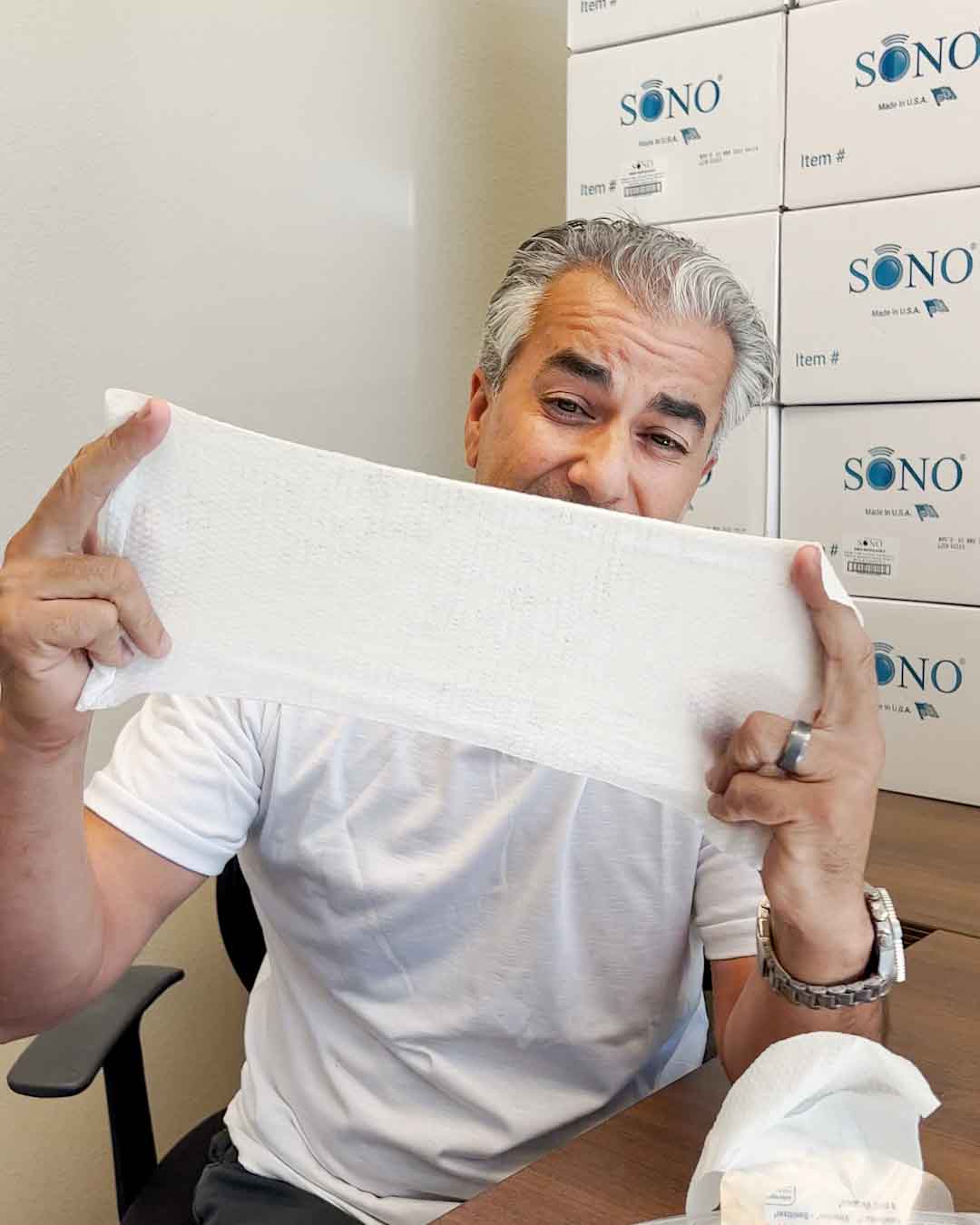 WHY BUY FROM US?
✔️ Our wipes are large. They hold more juice.
✔️ We add moisturizer to our hand sanitizers. Won't dry your hands out.  
✔️ SONO is a small business.
✔️ Compatible. Our wipes won't cause wear or damage.
Collapsible content
Details

* Trusted and used by hospitals
* Medical grade cleaner
* Kills 99.99% of common germs
* Alcohol Free
* Bleach Free
* Made in the USA


How to Use

1. Wipe the surface until it is visibly wet with solution.
2. Maintain a wet surface for at least 4 minutes, using multiple wipes if needed.
3. Allow to air dry.
Ingredients

- Octyl decyl dimethyl ammonium chloride 0.0909%
- Dioctyl dimethyl ammonium chloride 0.0364%
- Didecyl dimethyl ammonium chloride .0.0545%
- Alkyl (C14, 50%; C12, 40%; C16, 10%) dimethyl benzyl ammonium chloride 0.1212%
- Other Ingredients: 99.6970%

FDA Registration

EPA Registration #: 6836-340-89018
Our disinfecting wipes are registered on the EPA List N